Hand selected style
delivered to your door
STEP
01
Answer a few quick questions about styles YOU love.
STEP
02
A Blushette will hand select
items personally styled for you.
STEP
03
Keep what you love & send back what you don't. Each box has a $25 styling fee, but it's credited toward your final purchase. Shipping and returns are always free.
WHAT IS YOUR CLOSET LACKING?
We are here for YOU! Whether you're looking for updates to your work wardrobe, fresh denim or that perfect dress for your event coming up, we have you covered!
Let's Get Started
Fill out the style-profile below letting us know what you love so your personal stylist can hand select items specifically tailored to your needs.
Send me another Blush Box please!
Have you previously filled out a style profile for a box in the past but would like us to ship you another? No problem!
Enter your information below and we will starting pulling items for your next Blush Box w/out having to re-enter your information!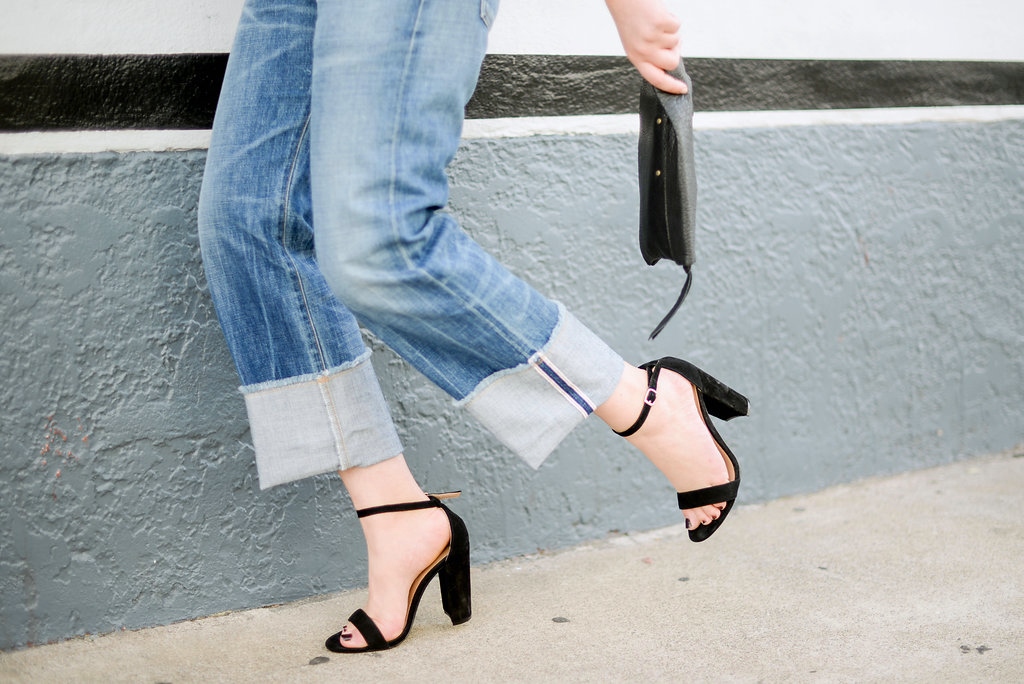 HALEY CAPRI
Haley Capri is the brains and beauty behind Blush Boutique and the original Blushette. Haley was born and raised in Anchorage, Alaska and moved to the sunshine state of California shortly after graduating high school to attend college. Haley was employed at the likes of Wrights Boutique and Diesel where her love of fashion blossomed. Growing up, Haley always knew she wanted to work in the retail industry and with the encouragement of her family; she moved home after college and opened Blush in 2005.
Haley has two beautiful young spirits of her own, Scarlett and Hudson and a fur baby, Goldendoodle named Kenai Noodle. Haley's contagious kindness and warm personality makes you feel like you've been friends for years without even saying a word. This chic, laid back Cali mama is always on trend and is eager to lend a helping hand. Haley is the rock that grounds the Blush family and is not just the owner but the heart and soul behind this shop.
V BEAR
VaLori, or V Bear to others, has been with Blush since the beginning of 2011. This spit-fire Blushette is a new mom to an adorable babe named Henrik born in the summer of 2016. Besides staying busy with her new life role as a mother, she is the manager and assistant buyer at Blush Boutique. Her passion for fashion started when she walked through the doors of Blush. Her crazy hair and sweet demeanor was enough to land her not just a job but a new family and friendships she would cherish for years to come. Growing up in Los Angeles, style was always on her radar even if she didn't know it yet. From owning a hippie van to buying a mom-car, this Blushette has transitioned tremendously over the years but still finds her calling in helping women find that unique style that makes them feel one-of-a-kind & special. She has a smile that never seems to leave her face and a laugh that is so infectious your cheeks will hurt. VaLori has a way of turning clients into real life friendships which is just another reason why we couldn't be happier to have her on our team.
SWEET D
Delainie, aka Sweet D is the newest member of The Blushettes and has been with Blush since the beginning of 2016. D is a fur mom to the most adorable Frenchie around named, Banksy (you can follow him on Instagram @banksythe_frenchie) Growing up and attending school in Soldotna, Alaska, Delainie moved to Los Angeles to pursue her love of aesthetics. Sweet D graduated from the Paul Mitchell Skin Academy in February of 2009 and moved to Anchorage shortly after.
Delainie's passion to help women love the skin they're in doesn't just end with their skin either, this girl can dress anyone. Delainie is that girl who literally leaves a little sparkle and flare wherever she goes. Her dedication to helping others is a strong as the aura that surrounds her. Her spiritual nature is felt as soon as you walk into the doors of Blush Boutique just by her warm and engaging, 'Hello!' Her fun, eclectic style is the perfect ingredient completing The Blushettes.